We know you're not just investing in a home, you're investing in a lifestyle.
Purchasing a home is an exciting, emotional process which requires patience, guidance, and support. It is our genuine caring nature to help find you the 'right' home; not just any home. This approach will comfort you, knowing your best interests are always top of mind.
Whether purchasing a forever home, a 5-year plan home, or an investment property we are able to assist your every 'move'. There are many stages to purchasing and we will be there every step of the way:
Initial Consult
Sit down and get to know you – talk to you about your lifestyle and what your needs and wants are for your new home
Discuss price range, neighbourhoods, home styles, size requirements and best locations in relation to your life and what may suit you/your family best
Educate you on the purchase process so you understand every step of the way
Review Exclusive Buyer Representation Agreement, the Residential Purchase Contract, and any other related documentation
Refer Mortgage Broker
Answer any questions you may have, as this is one of the biggest financial decisions you will make it your lifetime!
Personalized Portal
We will set-up a search with your specific criteria and your 'portal' will be created
You will have access to your 'portal' 24/7 where all your listings will appear – you can organize, favourite, and share them
New listings will be emailed to you as soon as they come onto the market – sometimes 24 hours before they hit realtor.ca
Keep you informed and assist you in understanding the current market and value of homes that interest you
Property Showings
We will constantly be reviewing all listings within your criteria and select the best homes that suit your lifestyle
We will coordinate all your 'favourited' listings and the listings we've selected for you, and arrange our showing schedule
Be available to view 'must see' homes promptly
Pre-Offer/Offer/Negotiations
Provide you an evaluation with comparable sales and listings to determine current market value of your potential property
Prepare and explain all paperwork relating to your offer
Negotiate on your behalf the best terms, conditions, and of course price
Refer professional services related to your purchase (home inspectors, condo document specialist, surveyors, contractors, etc.)
Conveyancing
Send all related purchase documentation to your bank or mortgage broker
Deliver deposit cheque to sellers brokerage or lawyer
Forward all related purchase documentation to your lawyer and our conveyancing department
Closing Day
Meet you at the property to do a walk-through
Converse with seller's agent about key release
Hand over the keys once keys are releasable and the home is officially yours!
After Sale Service
Will be available to answers any questions you may have at any time
Look forward working with you again in future 🙂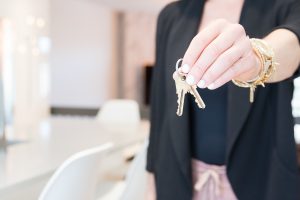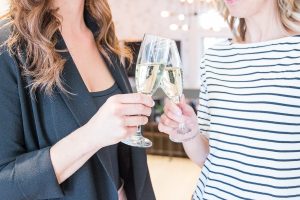 Articles & Tools for Home Buyers