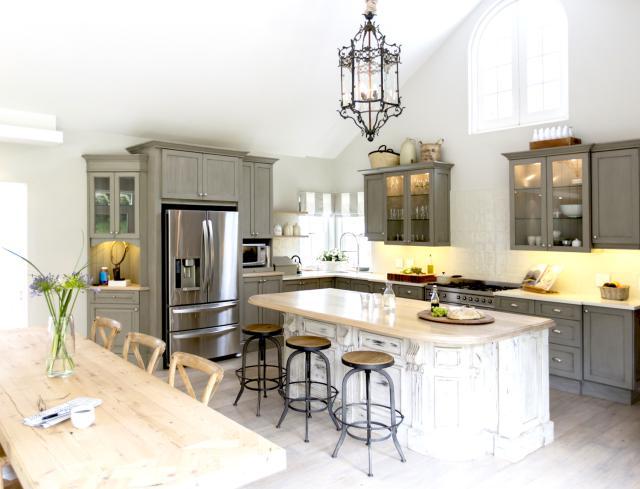 We believe that you don't get a second chance to make a first impression. Our job is to undertake and make recommendations to design & stage your home to sell by showcasing a lifestyle buyers want which evokes a feeling and helps them move in mentally. This is why we spend a lot of time and take a lot of care to ensure your home is staged to sell quickly and for a higher price. We will set up your home in such a way so that the buyer can see themselves in the space, living their lifestyle.
Home staging is no longer an option in today's real estate market; it is essential. (Barbara Corcoran) Before you put your home on the market, it is important to make it attractive to potential buyers. And we can do that by staging your home properly. Here are five benefits to home staging:
We see your home as buyers see it.
Oftentimes, sellers see their house as, well, their house. We see your house from the buyer's perspective. Staging shifts the perspective from the LOOK of your home to the FEEL of your home. We work to ensure there is a continuity in your home, that the spatial and visual aspects are consistent throughout, and the potential buyer can then see the house as a whole entity and imagine themselves in the space.
We can help you sell your home faster and for more money.
In a 2014 study, statistics* show that professionally staged homes earn 1000% return on their investment. That means if you invest $2,000 in home staging, you can earn $20,000 more on the sale of your home. Additionally, staged homes sell faster. According to this infographic from RealEstateAgentU.com, staged homes sold after a mere 42 days on the market.
We remove the stress of setting up your home to sell.
There is so much to do when selling a house and it can be overwhelming. You only have so much time and energy. Hiring us to help design and stage your home can remove this task from your to-do list so you can focus on the other aspects of selling your house. *And you know that you are getting the highest quality service from the experts* – remove?
We help you stand out from the competition.
The statistics consistently show that staged homes sell faster and for more than unstaged homes. Imagine two houses in the same neighborhood up for sale. One is designed and staged by us and the other is unstaged. It is more likely that the staged home will provide a better, more attractive viewing experience than the unstaged home. This resonates with buyers and creates a memorable experience. The buyer will likely put an offer in on the staged house.
We have community partners.
We already know the experts who can help us stage your home in the best way: painting, flooring, cabinetry, furniture, decor. We have built relationships with contractors and suppliers to help get the job done efficiently and effectively and save you the stress of having to do it yourself.
Are you ready to list your home? Call us and we will help you get the best return on your investment.
*These statistics are US based.
---